Inventory Planner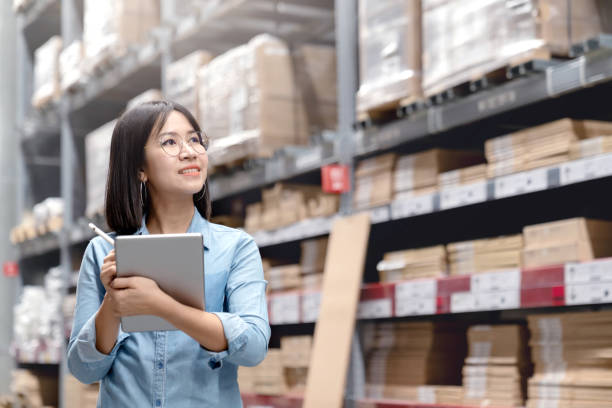 Responsible for all assigned tasks relating to inventory control, including maintaining inventory counts and communicating inventory needs and status to Inventory Control Manager.
· Receiving for Bldg. 2
o Unload deliveries at Bldg. 2. Verify items and quantities with each delivery. Forward packing slip /BOL to Receiving to process.
o Put away HOT orders for Bldg. 2
· Assist with putting the morning kit cage order away daily
· Responsible for 5S in Warehouse and Storage locations
o Ensuring part Identification (Labels are legible)
o Weekly 5S walk thru
§ Tasks generated thru this walk
· Ensure orders are submitted according to the Raw Material Ordering Schedule
o Conduct training for internal ordering system.
· Support production as a liaison for part shortages as requested by the production team.
· Perform year end physical inventories. Apply "where used" as dictated by Receiving Manager.
· Maintain accuracy within all product inventories regarding incoming, outgoing, and parts returns.
· Manage "Y" Builds
· Work with Manufacturing Engineers to determine root cause for product substitution by manufacturing.
· Work closely with Verification Specialist when production usage is in question.
· Work with Bill of Material Specialist when BOM issues are identified. Submit BOM change forms when needed.
· Submit PCO request to R&D when change is identified.
· Help ensure manufacturing implements PCO changes.
· Monitors production inventory levels for PCO requests.
· Use variance reports to determine which items to focus on.
· Maintain and update order forms, as necessary.
· Maintain part labels on all shelving in production.
· Basic computer skills, including Excel and Word documents
· Maintain a forklift operator's license and keep current as required.
· High school diploma or equivalent minimum
· Ability to learn a variety of tasks
· Excellent communication and interpersonal skills
· Good attendance record
· Forklift experience is a plus, but not required
JOB TYPE:
Full Time
SCHEDULE:

Mon-Fri
First Shift 6 am- 2 pm (Hours may vary based on dept. needs)
Second Shift 2pm-10pm
COMPENSATION:

$16.50-$17.50 with a 10% shift premium for second shift