Hole Cut Saw Operator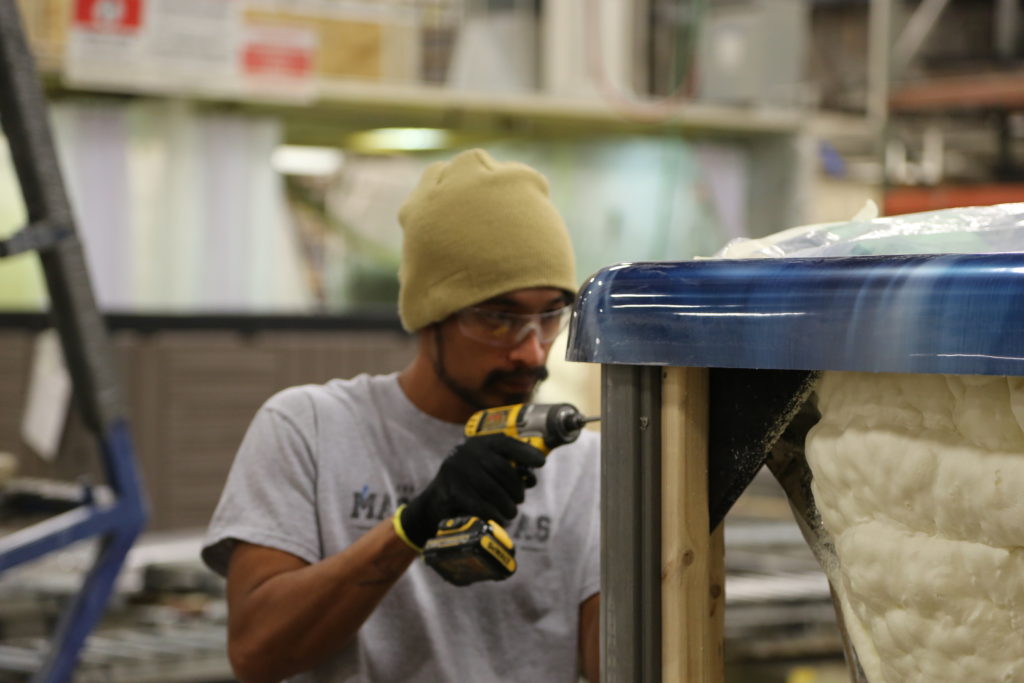 Our hand-crafted Spas and Swim Spas are made and tested to the highest quality standard and that quality starts with our team members in production. Each employee on the production line is asked to perform a variety of duties in a variety of departments, as cross-training is key to our continued success. You will need to follow the Work Order Instructions & Procedures in place in the department assigned to ensure production of a quality product at all times. All departments are required to work together as a team, so it is crucial that this person be dependable and able to work well with others. The operators in Holecut use pneumatic drills, with proper hole saw attached, drill the spa shells for jets, light, suctions and top side control. Sands off back side of hole after drill operation, checking for proper thickness of fiberglass.
The essential duties and responsibilities include but are not limited to the following:
Must be able to receive respirator clearance (Holecut area requires the use of a full-face respirator and Tyvek suit at all times while in the department.)
Gauging and minor repairs of fiberglass and acrylic on spas
Fiberglass experience helpful, but not required
Ability to read, understand, and evaluate work processes and drawings
Knowledge of basic hand tools
Position involves small amounts of paperwork/inventory as required
Must be able to lift, push and pull up to 100 lbs. with assistance (i.e. squat/thrust).
Must be manually dexterous.
Must be capable of working prolonged periods standing, sitting, squatting, and bending.
Must always follow all safety policies.
Must maintain daily cleanliness of department.
Ability to work in all environments both outdoors and non-temperature-controlled manufacturing facilities and/or warehouses.
Must be able to work in a facility that manufactures and/or works with various chemicals and materials such as fiberglass, resin, plastic, dust, glue, primer, foam, etc.
JOB TYPE:
Full Time
SCHEDULE:

Monday-Friday 6:00am-2:00pm
COMPENSATION:

$18.50 - $20.35 per hour