Account Representative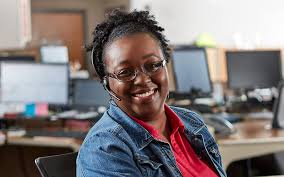 Under the direction of the Dealer Support Manager this position is responsible for providing the best support possible to assigned accounts from our world wide dealer network.
· Staying organized and up to date on all paperwork, orders & files.
· Manage inventory for assigned dealers.
· Coordinate with the dealers to determine and process shipments.
· Prepare sales orders and packing slips.
· Process shipments and communicate with the Shipping department.
· Work with production to ensure spas are completed for shipments.
· Coordinate with shipping to ensure smooth and accurate shipments.
· Build relationships with dealers to maintain and grow their account.
· Develop/update shipment recordkeeping as needed.
· Resolve possible dealer concerns and problems.
· Proven attention to detail and data entry accuracy is a must.
· Must be able to prioritize and manage multiple tasks.
· Superior interpersonal, communication, and organizational skills.
· Experience in a similar field (see "See Essential Duties and Responsibilities" above) or experience with Master Spas product and systems.
· Competent with Microsoft Office programs, especially Excel and Outlook.
· Experience with SAGE100 or other accounting software is a plus.
· High school diploma or equivalent minimum.
JOB TYPE:
Full Time
SCHEDULE:

7:00am-5:00pm M-Th with 1 hour lunch, Fridays 8:00am-12:00noon
COMPENSATION:

$18.00-$20.00 per hour based on experience to start, with increases as you reach training levels & milestones within the first year.
Location:
This position is located in Fort Wayne, IN.