Industrial Maintenance Technician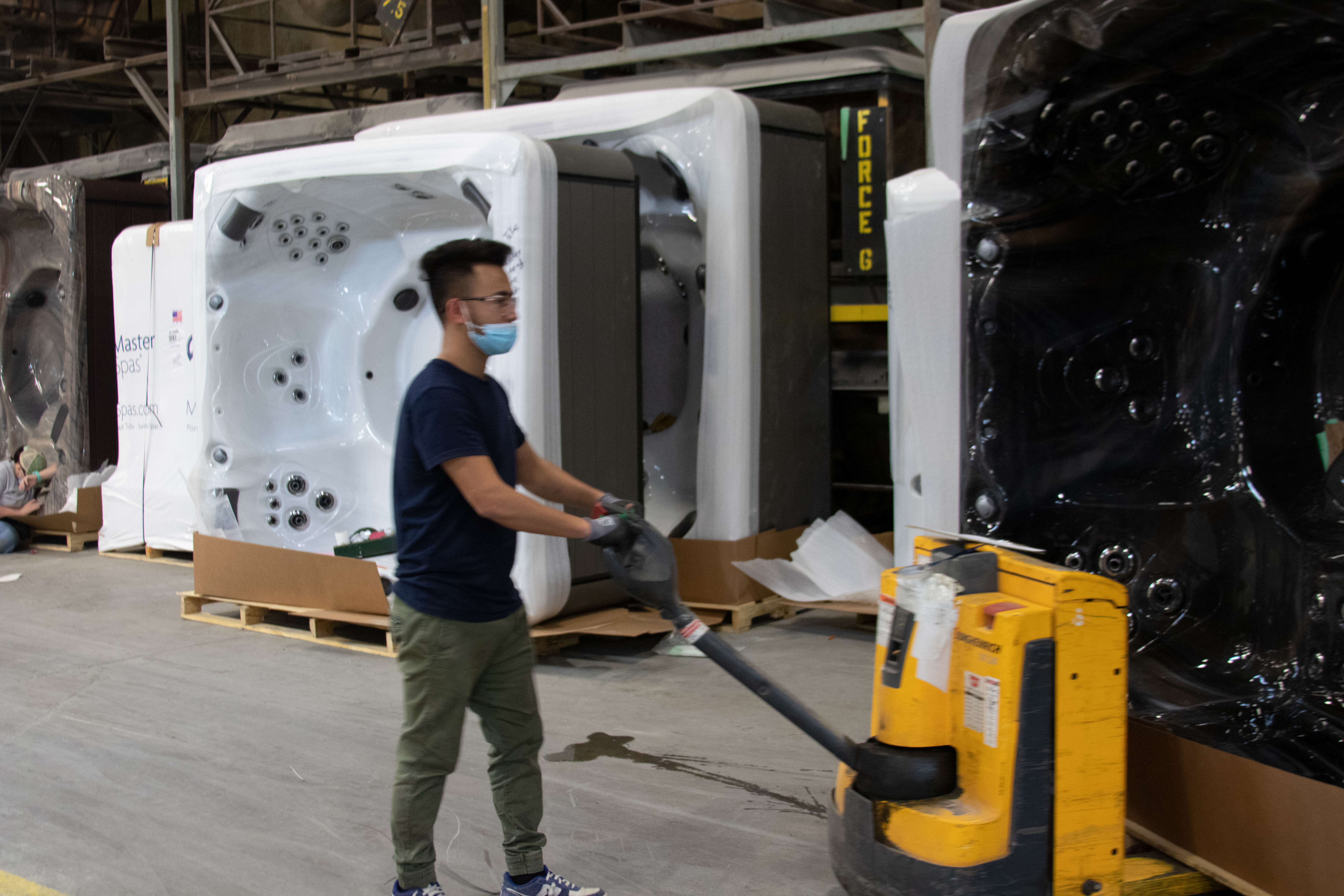 Under the direction of the Maintenance Manager this role provides overall support to all aspects of production by maintaining and repairing any and all equipment and facilities. Seeking technicians with experience in industrial maintenance to assist in the daily tasks as well as assist in the further development of a total preventative maintenance program for all Master Spas facilities.
PHYSICAL REQUIREMENTS:
All positions in the production facilities will require candidates being able to perform the following tasks repetitively, if needed, during scheduled shift.
Please understand that all the requirements are not described here and that all employees will be expected perform the "Essential Duties and Responsibilities" listed on own or with the help of reasonable accommodation as well as all other related duties as directed by supervision and/or management.
Must be able to lift, push and pull up to 100 lbs. with assistance (i.e. squat/thrust).
Must be manually dexterous.
Must be capable of working prolonged periods standing, sitting, squatting, and bending.
Must always follow all safety policies.
Must maintain daily cleanliness of department.
Ability to work in all environments both outdoors and non-temperature-controlled manufacturing facilities and/or warehouses.
Must be able to work in a facility that manufactures and/or works with various chemicals and materials such as fiberglass, resin, plastic, dust, glue, primer, foam, etc.
The essential duties and responsibilities include but are not limited to the following mechanical skills:
Repair/maintenance of all equipment/tools/machines/facilities
Assist in following and recognizing areas of improvement for PM Schedule in all facilities (daily/weekly/monthly)
Assist with tool/supply stocking, inventory, and distribution in maintenance tool crib
Various groundskeeping such as snow removal, lighting, etc. (as needed)
Metal fabrication (as needed)
Ability to troubleshoot down or malfunctioning equipment (Electrical/hydraulics/pneumatics/etc.)
High school diploma or equivalent preferred.
2-5 years experience in an industrial maintenance role.
2-5 years of light electrical experience.
MUST have a valid driver's license and be able to pass a Motor Vehicle Record check.
Ability to operate different vehicles such as forklift, manlift, bobcat, and snow plow.
Positions do involve small amounts of paperwork/inventory as required which would require minimal computer skills (Microsoft Office – Outlook/Word/Excel).
Experience with interpreting various schematics, drawings, and manuals.
Experience with Lean/5S basic manufacturing principals is preferred but not required.
Ability to multi-task and adapt to changing priorities in a dynamic production environment.
Good communication and interpersonal skills.
JOB TYPE:
Full Time
SCHEDULE:

First (6am-2pm) and Second (3pm-11pm) shifts available. Possible and probable overtime based on production schedule/needs.
COMPENSATION:

$21.00 - $24.00 per hour plus up to an additional $2.00 for welding experience/certification
*Second shift receives a 10% shift premium