Shipping Dock Worker (2nd Shift)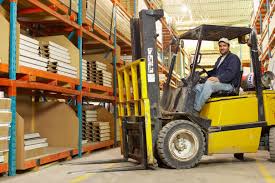 Load product onto designated transportation modes (ie. trailers, containers, etc.) per schedules and maintain accuracy within inventories and required documentation.
The essential duties and responsibilities include but are not limited to the following:
· Load product onto designated trailers per schedules.
· Maintain accuracy of bills of lading for all loaded product
· Maintain accuracy within all product inventories under the direct responsibility of the department.
· Perform month end and year end physical inventories as required.
· Unload product from trailers coming in as inter-company transfers as well as returns from dealers.
· Maintain cleanliness & organization within facility
· Follow SOP for the receiving, staging, loading and documentation for all load schedules.
· Must secure a forklift operator's license through Master Spas and keep current as required.
· High school diploma or equivalent minimum
· Ability to learn a variety of tasks
· Excellent communication and interpersonal skills
· Good attendance record
JOB TYPE:
Full Time
SCHEDULE:

M-F 2:00 PM - 10:00 PM
COMPENSATION:

$18.00-$20.00 per hour
- Additional $1.00 per hour once forklift certification obtained
- 10% shift premium for 2nd shift