Brand Specialist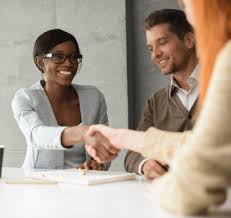 Under the direction of the Vice President of Sales & Marketing this position is responsible for developing, maintaining and growing our brand.
The essential duties and responsibilities include but are not limited to the following:
· Develop & maintain extensive knowledge of our product.
· Understand product competitors and market dynamics to keep us ahead.
· Achieve & exceed monthly, quarterly & annual product sales targets.
· Work with production, shipping, customer service and accounting as needed to ensure product fulfillment as well as customer satisfaction
· Develop, cultivate and maintain sales leads by phone, email, online & video chat
· Resolve possible customer concerns and problems.
Additional duties & responsibilities as deemed necessary by Management.
· Enthusiastic, ambitious, energetic individual with entrepreneurial mindset.
· Superior interpersonal, communication, and organizational skills.
· Results-oriented self-starter.
· Competent with Microsoft Office programs, especially Excel and Outlook.
· High school diploma or equivalent minimum.
JOB TYPE:
Full Time
SCHEDULE:

Full-time, M-Th 7:00am-5:00pm, Fridays 8:00am-12:00pm
COMPENSATION:

Competitive package including base rate & commission