Manufacturing Engineer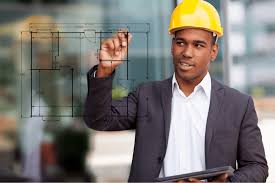 This position will plan, design, set up, modify, optimize and monitor manufacturing processes in the production of spas/hot tubs. Carries out process definition and improvement, problem resolution, project management and employee training activities. Responsible for the day-to-day support of the production floor and delivering continuous improvement in key operating metrics (Safety, Quality, Delivery and Cost). This position utilizes/implements lean concepts and initiatives such as 5S/work place organization, value stream mapping, standard work, line balancing and root cause analysis. This is a hands-on position requiring a high degree of interaction with the production floor in terms of process improvements, workplace organization/5S, method and work instruction development, line balancing and work flow improvements.
Identify and implement process and workflow improvements which will reduce labor and material costs
Develop and maintain error-proofing methodologies to improve Quality, eliminate waste and reduce scrap and rework. Initiate actions to prevent the occurrence of any non-conformance relating to product, processes and systems.
Support production line and work cell improvements including development of standard work, material replenishment methods, line balancing and layout improvements to eliminate waste, increase throughput and reduce cost.
Actively support the development and implementation of lean manufacturing principals and strategy. Facilitate continuous improvement for all processes.
Support the implementation of engineering changes with respect to process definition, methods development and tooling
Develop documentation for processes, work methods and work instructions
Secondary Duties:
Implement new equipment and/or improve existing to maintain a safe work environment as well as reduce downtime, cost of operation and scrap
Support the development and validation of product cost standards utilizing sound assembly methodologies and time studies
Additional duties and responsibilities as deemed necessary by management.
Bachelor's Degree in an engineering discipline is highly desired. Equivalent experience (10 years or more) will be considered.
Minimum of 3-5 years related experience in manufacturing or assembly processes. Experience in fiberglass production a plus.
Good working knowledge of Lean Manufacturing principles and practices. Greenbelt certification is a plus.
Strong analytical skills including fact-based problem solving and a structured approach to complex problems to ensure root cause resolution (e.g., PDCA, 5-Why, DMAIC)
Excellent teamwork and organizational skills. Ability to lead projects/teams.
Ability to prioritize and multi-task in a fast-paced environment
Good mechanical/technical skills including working knowledge of manufacturing/mechanical processes and equipment
Strong written and verbal communication skills. Ability to speak Spanish is a plus
Proficient with Windows operating systems and Microsoft Office programs (Excel, Word, PowerPoint)
Experience with CAD programs (SolidWorks, AutoCAD) is a plus
JOB TYPE:
Full Time
SCHEDULE:

1st Shift: 7AM-5PM M-TH and Friday 8AM-12PM
2nd Shift: 1PM-10PM M-F
COMPENSATION:

Based on experience