Employee Relations Specialist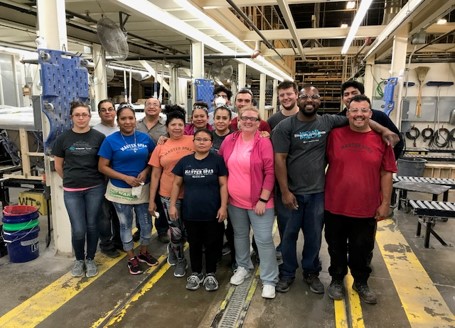 This role will encompass many areas of Human Resources while primarily focusing on employee growth & development, investigations & discipline. They will also be key in handling internal auditing and compliance.
The essential duties and responsibilities include but are not limited to the following:
· Maintains compliance with federal, state, and local employment laws and regulations, and recommended best practices; reviews policies and practices to maintain compliance.
· Participate in employee disciplinary meetings, terminations, and investigations as needed
· Maintains knowledge of trends, best practices, regulatory changes, and new technologies in human resources, talent management, and employment law.
· Recruiting, interviewing, & orientations as needed
· Perform routine tasks required to administer and execute human resource programs
· Handle employment-related inquiries from applicants, employees, and supervisors, referring complex and/or sensitive matters to the appropriate staff
· Performs other duties as assigned.
· Excellent interpersonal, negotiation, and conflict resolution skills
· Excellent organizational skills and attention to detail
· Excellent time management skills with a proven ability to meet deadlines
· Strong analytical and problem-solving skills
· Ability to prioritize tasks and to delegate them when appropriate
· Ability to act with integrity, professionalism, and confidentiality
· Thorough knowledge of employment-related laws and regulations
· Proficient with Microsoft Office Suite or related software
JOB TYPE:
Full Time
SCHEDULE:

M-TH 7:00 AM - 5:00 PM with an hour unpaid lunch and Friday 8:00 AM - 12:00 PM
COMPENSATION:

Based on experience.