Maintenance Tool Crib Specialist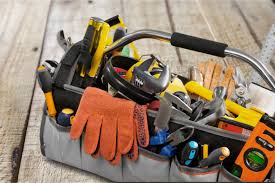 Under the direction of the Continuous Improvement Manager the primary responsibility for this position is to control and maintain an accurate inventory of tools and other misc. items for production
- Manage tool carts
- Make sure that all tools have been returned at the end of the shift
- Control tool crib inventory of tools and material needed
- Repair small tools, ie. pneumatics, electric, and torque limiters, etc.
- Control that only authorized employees enter the cage and only authorized personnel receive supplies kept in the cage
- Prepare and send orders to vendors to replenish inventories
- Report misuse and/or theft of equipment or tools
• High school diploma or equivalent minimum.
• 2-5 years' of similar experience preferred.
• Ability to operate different vehicles such as forklift, manlift, bobcat, and snowplow is a plus.
• Positions do involve small amounts of paperwork/inventory as required which would require minimal computer skills (Microsoft Office – Outlook/Word/Excel).
• Experience with interpreting various schematics, drawings, and manuals.
• Experience with Lean/5S basic manufacturing principals is preferred but not required.
• Ability to multi-task and adapt to changing priorities in a dynamic production environment.
• Good communication and interpersonal skills.
JOB TYPE:
Full Time
SCHEDULE:

Monday-Friday First shift: 6am-2pm and Second shift: 3pm-11pm. Possible and probable overtime based on production schedule/needs.
COMPENSATION:

$16.50-$18.50 per hour based on experience
*10% shift premium for 2nd shift