Production Supervisor - Second Shift (Bilingual in Burmese)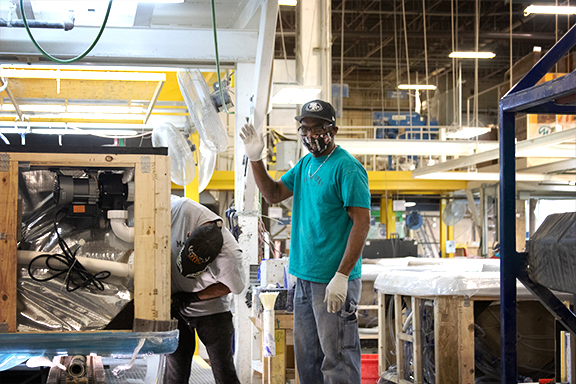 The role of the Supervisor at Master Spas is to be a leader, decision-maker, problem-solver, coach, company advocate, example, and trainer for the assigned department. This role is accountable for department safety, quality, delivery, and productivity. The focus should be on organizing and motivating the team to maximize productivity & efficiency.
The essential duties and responsibilities include but are not limited to the following:
Organize workflow and ensure that employees understand their duties or delegated tasks.
Monitor employee productivity maximizing the output & efficiency of the team.
Help ensure the highest level of safety & quality standards at all times.
Ensure adherence to company policies and procedures.
Advise Production Management of any issues related to product, process, equipment, or people.
Provide direction, instruction, guidance, and accountability to team members.
Take attendance, order/expedite parts, record scrap, and other tasks as assigned.
Excellent personal attendance and adherence to company policies and goals.
Must be able to lift, push and pull up to 100 lbs. with assistance (i.e., squat/thrust).
Must be manually dexterous.
Must be capable of working prolonged periods standing, sitting, squatting, and bending.
Must always follow all safety policies.
Must maintain daily cleanliness of department.
Ability to work in all environments both outdoors and non-temperature-controlled manufacturing facilities and/or warehouses.
Must be able to work in a facility that manufactures and/or works with various chemicals and materials such as fiberglass, resin, plastic, dust, glue, primer, foam, etc.
JOB TYPE:
Full Time
SCHEDULE:

M-F 3:00 PM - 11:00 PM w/ OT as necessary
COMPENSATION:

$18.00 to $23.00 per hour depending on experience plus a sign on & retention bonus
- 10% shift premium for second shift